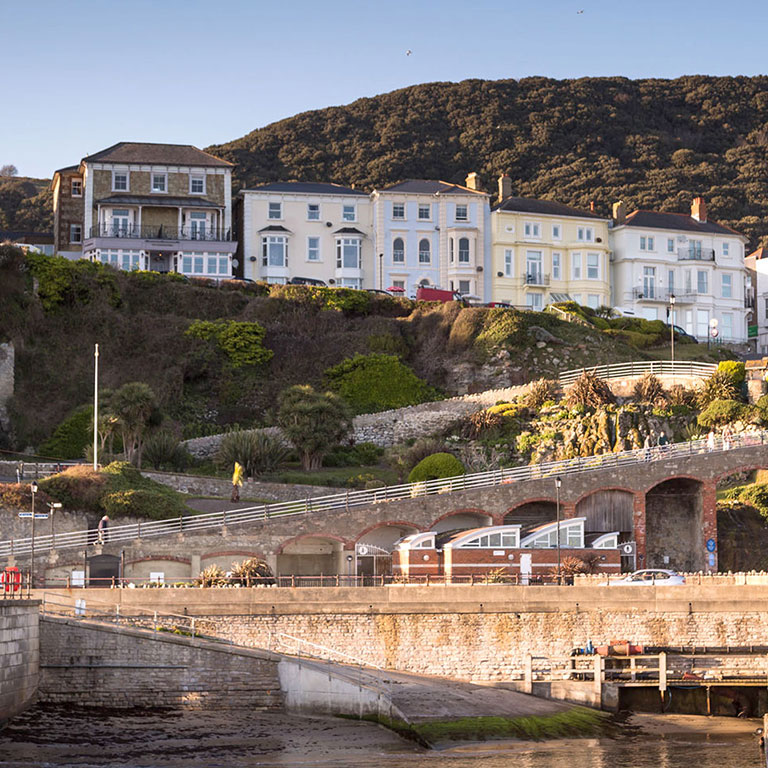 The Isle of Wight offers a wide variety of places to visit, from the spectacular views of the Needles or a leisurely drive to explore Cowes or Yarmouth. Choose a bike and cycle through lovely villages or explore the spectacular coastal walks nearby, and there are plenty of activities such as sailing, golf breaks, horse riding or just relaxing by the beach – the ideal holiday destination.
The Perfect Island Escape
With the stunning beach views of Ventnor Bay and beyond from every window, light, gorgeous comfy bedrooms and a fine dining restaurant with an award-winning chef, the Hambrough offers you a perfect coastal escape to get away from it all...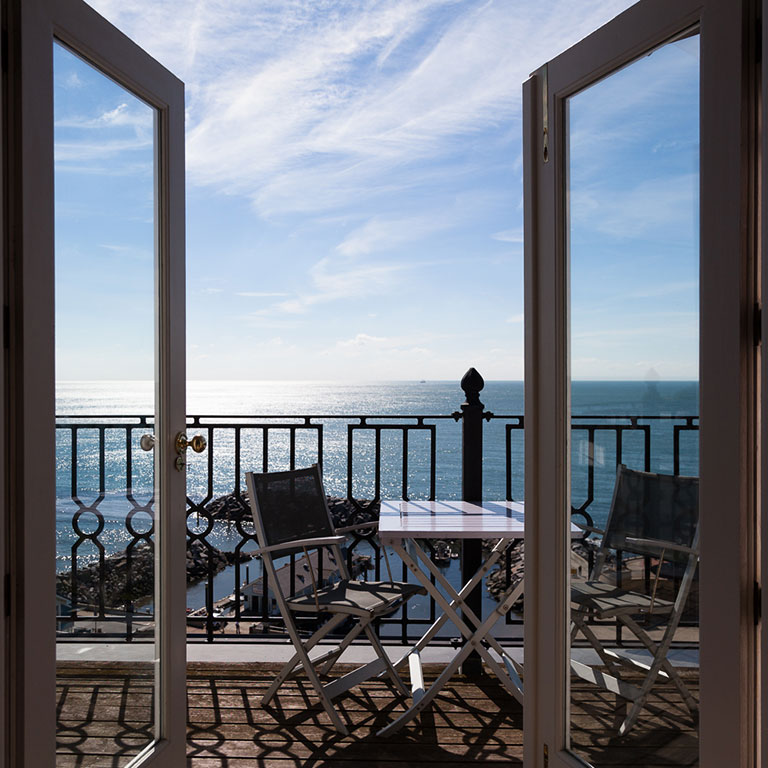 Stay with Us
The Hambrough offers 5 AA Gold Star boutique accommodation with breath-taking views over Ventnor Bay and only moments from the beach. Remember it is always cheaper to book Direct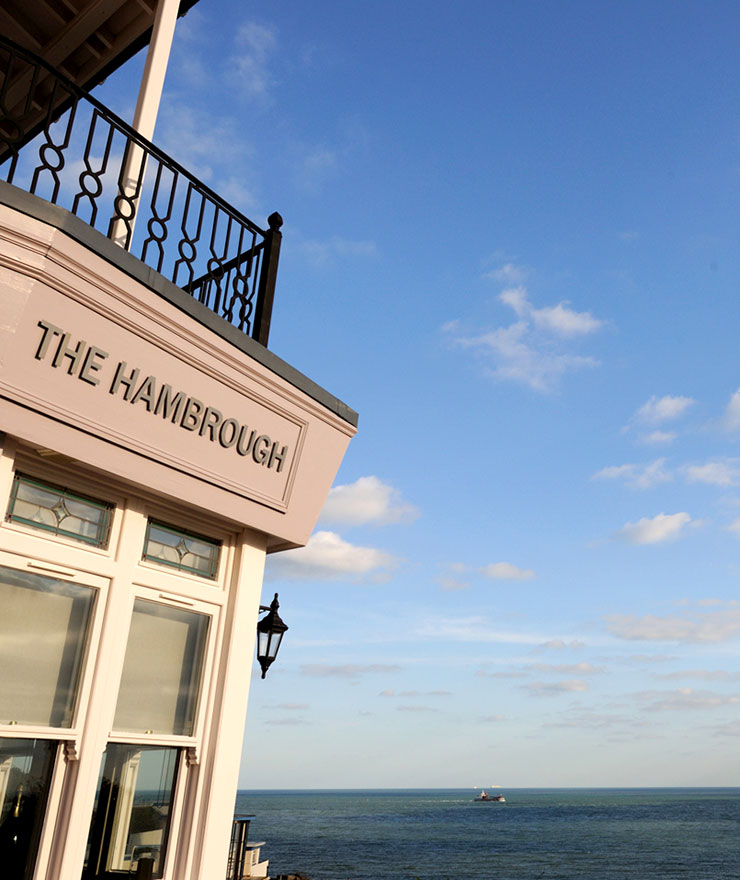 The Hambrough
The Hambrough offers 5 AA Gold Star boutique accommodation by the sea on the southern tip of the Isle of Wight. With spectacular views, beautiful rooms and delicious food, The Hambrough is the perfect place to spend a few days to relax and unwind. With our Partners Red Funnel and Wightlink Ferries we can easily take care of your travel arrangements.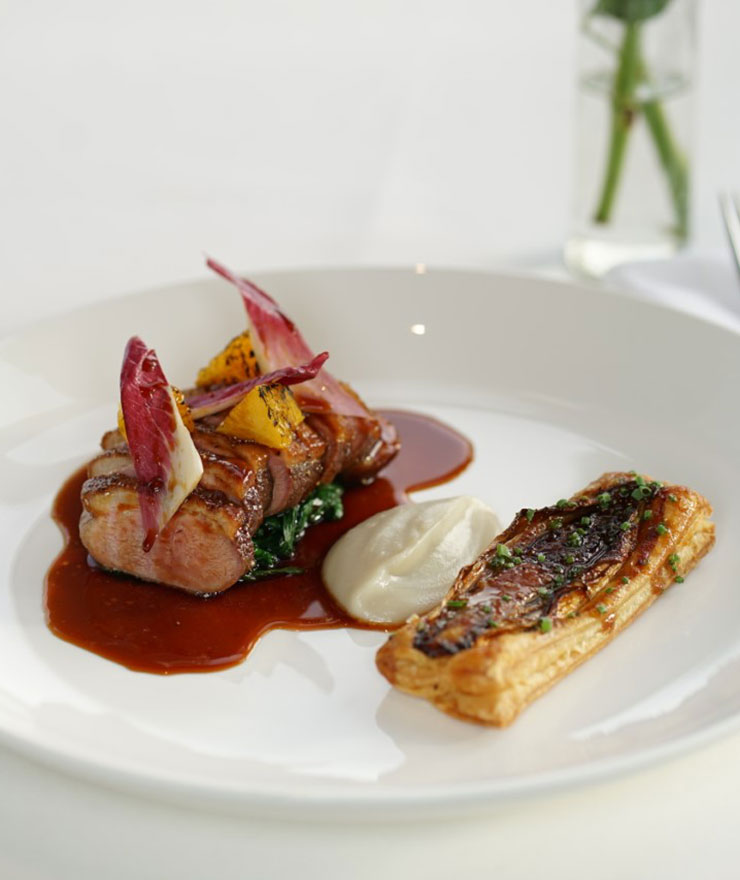 Restaurant
The Hambrough is all about the food. You don't have to stay the night to try one of our award-winning breakfasts, and a visit our Restaurant Matthew Tomkinson at The Hambrough, recognised in the Michelin Guide, is a must. Here the menus are wholly seasonal where Matt uses the finest ingredients, treated carefully to delicious effect.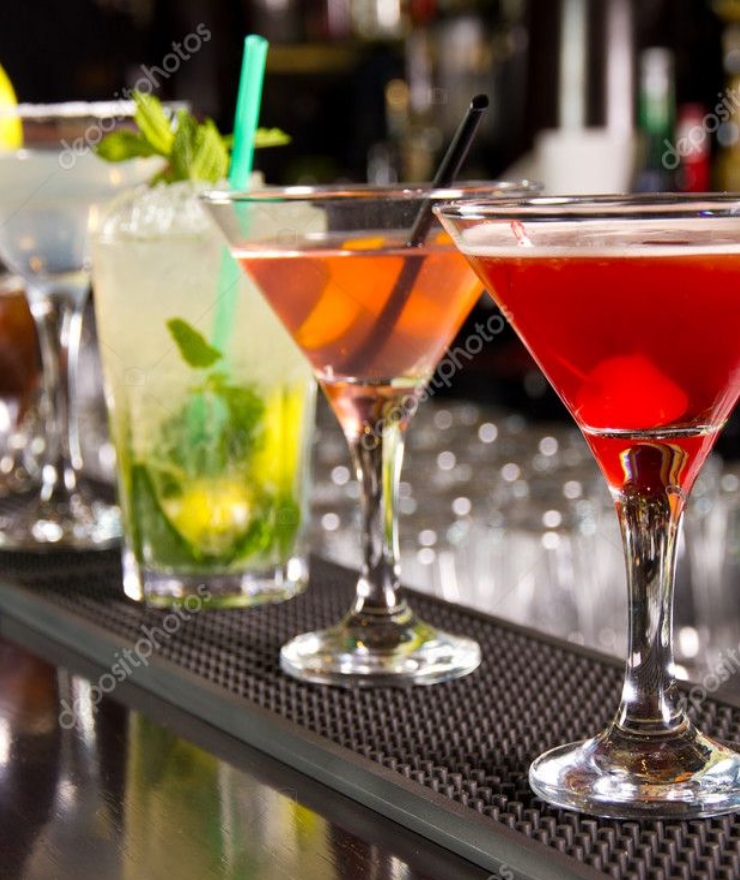 Cocktail Bar
Our intimate Bar with those stunning sea-views is where you can sample cocktails from our exciting List or let us mix up one of your old favourites. Read through our extensive Wine List representing the world's major wine-producing regions or let us choose a selection of wines perfectly tailored to your menu for an exceptional Restaurant experience
What Our Guests Say
We take pride in serving our guests with the best experience. Read what they say.
Best meal on the island
The best meal we had on the Isle of Wight. The food was exceptional. We both had turbot for our main and it was beautifully cooked, as was every course. Service was warm and friendly. I wish we had a restaurant like this closer to home. We enjoyed the food, service and surroundings so much we loitered for drinks afterwards.."
Wow..amazing food
As soon as we walked through the door we were made so welcome. We were seated near the window on what was a glorious day. We had heard such good reviews about the Hambrough, and it didn't disappoint, the food was amazing, the beef we had just melted in your mouth, with that and the rest of the courses it was a wow at every mouthful.! Thanks for exceptional service and amazing food, we can't wait to return.
Superb
Superb food using locally sourced ingredients, each course was very enjoyable, and service was very good, really nice front of house staff very knowledgeable. Wine was reasonably priced and good. We would highly recommend and certainly return.


The Hambrough, Ventnor
This restaurant with rooms enjoys a lofty position over Ventnor beach and affords diners (and indeed those staying in any of the terraced bedrooms) seemingly ceaseless sea views from its principal perch. Executive Chef, Matthew Tomkinson – whose elegant and highly accomplished cooking earned him a Roux Scholarship in 2005, as well as Michelin stars at his two former outposts – only recently came onboard. But he has already transformed the offering here into an inventive saunter through British classics. Dishes are an elevated mix of long-loved favourites combined with uplifting flavours and scents, and each course is pre or proceeded by a thoughtful palate cleanser (ours came in the form of a white asparagus veloute with parmesan cream). Currently, the property seats 25 for lunch or dinner, with a sun-stealing terrace at the back…
Plan an Unforgettable Experience at The Hambrough today!
Beautiful rooms with stunning sea views and award-winning food – book your perfect Island Escape today